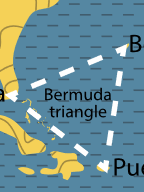 Welcome, travelers! I'm so glad you decided to embark on this journey with us. This is a non-stop flight from Pelham, NH to San Juan, Puerto Rico. We're looking at a smooth journey but if anything goes wrong over the Bermuda Triangle we are hoping you have the skills to help us escape. 
This Escape Room is best for ages 8 and up and parties no more than 6. 
Each group will be given 30 minutes to Escape. Clues will be given when necessary. 
 
Registration is required. 
Event Category
Kids
Teens
Event Location
Quiet Study Room